About Amr Diab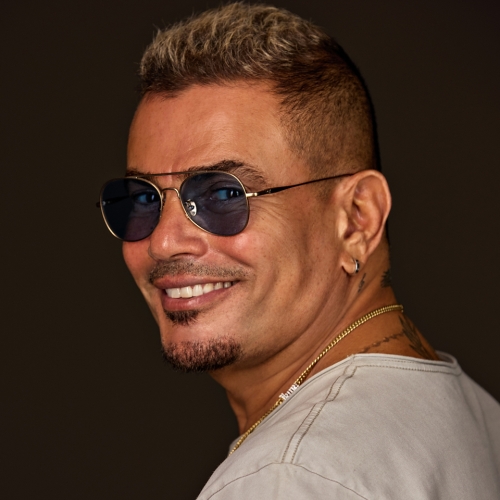 Amr Diab
full name :Amr Abdel Basset Abdel Azeez Diab assumed name :Amr Diab Born :October 11, 1961 nationality: Egyptian work :Singer El Helm/The Dream The Dream or "El Helm" is a TV production produced by Amr Diab that gives viewers the true story of not Amr Diab`s life, but of the revolution he started and lead in Middle Eastern music. The show consists of 12 episodes and began airing on December 24, 2008. The show saw great success, and was preceded with one of the biggest advertising campaigns in the history of Middle Eastern music. You may see the show on rotana tv. Through out the Episodes of "El Helm", the viewer discovers the hardships Amr Diab went through to become one of the worlds biggest and most well known musical figures. The story is told through Amr Diab and the people who worked with him during each period of his 30 year history. Ezzat Abou El Ouf also lead the official commentary of the show.
---
Amr Diab, عمرو دياب, البومات عمرو دياب, اغانى عمرو دياب, تحميل جميع اغانى الهضبه, تحميل مباشر, xmp3 , download, free, flac, aac, itunes, covers, remixes ,EXCLUSIVE ALBUMS , NEW RELEASES , LATEST SINGLES , RECOMMENDED FOR YOU , Videos , music
Update Required
To play the media you will need to either update your browser to a recent version or update your
Flash plugin
.
EXCLUSIVE ALBUMS, NEW RELEASES, LATEST SINGLES, RECOMMENDED FOR YOU, Xmp3A, Download Free Mp3 FLAC AAC, iTunes, CD Covers, Remixes, Home, Singles, Albums, Videos, Generes, Contact us, New Account, Login