About James Asher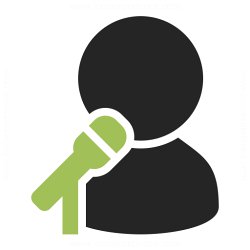 James Asher
James Asher is an English multi-instrumentalist, composer and producer focusing on world music, trance music and new age music. Born in a suburb of London in the early fifties, Asher began to study the violin at age seven. As a teenager, he participated in his school choir and orchestra, of which his father was the chief instructor. Following his traditional musical education, Asher taught himself the drums and the keyboard and later apprenticed himself at several recording studios in the UK. In 1979, Asher opened his own studio, Starfield, and released his first single, "Peppermint Lump", which was produced by Pete Townshend. However, Asher`s initial focus at Starfield was primarily on the bread-and-butter work afforded by the commercial soundtrack industry. During its first decade of operation, Asher licensed over 20 soundtracks to the likes of Cinema Euro Group, Central TV, Grenada TV, Channel Four and MTV. In 1990, Asher released his first full-length, commercial album, The Great Wheel, which reached number 13 on Billboard Magazine`s New Age Music Chart. In 1996, Asher signed with New Earth Records and released Feet In The Soil, which combined elements of African percussion, Australian aboriginal music, and electronic programming. Edified by the success of the burgeoning "world music" category, as evidenced by releases by contemporaries Peter Gabriel, Johnny Clegg, David and Steve Gordon (Sacred Earth Drums) and David Byrne`s world music record label, Luaka Bop, Feet In The Soil sold nearly 100,000 copies within the first 18 months of its initial release and has sold nearly 200,000 copies overall, according to New Earth Records president, Bhikkhu Schober. In the decade following, Asher has released a number of projects including Feet In The Soil 2: Pemulwuy`s Return, Tigers Of The Raj, Colors of Trance and Drums On Fire with percussionist Sivamani.
---
James Asher, xmp3 , download, free, flac, aac, itunes, covers, remixes ,EXCLUSIVE ALBUMS , NEW RELEASES , LATEST SINGLES , RECOMMENDED FOR YOU , Videos , music
Update Required
To play the media you will need to either update your browser to a recent version or update your
Flash plugin
.
EXCLUSIVE ALBUMS, Xmp3A, Download FLAC Albums, iTunes, CD Covers, Remixes, Singles, Albums, Hi-Res, TIDAL, deezer, Spotify, amr diab flac, تحميل اغاني flac